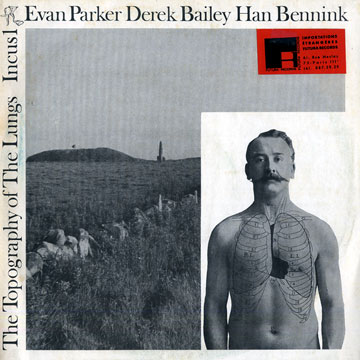 Como eu bem cheguei a revelar em um dos nossos recentes programas de podcast (vide a seção de RADIO & PODCAST no topo do blog), a arte da livre improvisação vem ganhando novos interessados no Brasil -- principalmente em São Paulo, Porto Alegre e Recife. Pois bem, está no ar o
Improviso Livre
um novo site especializado na arte da improvisação livre -- talvez um dos primeiros e únicos portais informativos do gênero. A iniciativa é dos improvisadores Diego Dias e Gustavo Muccillo Alves, músicos de Porto Alegre e membros da banda
JamaisFomosModernos
.
O Improviso Livre fala da cena de músicos sulistas, mas não só. Por intermédio de verdadeiros intercâmbios -- seja através de discussões no Facebook ou através de visitas a São Paulo -- Diego e Gustavo também tem incluído no site os acontecimentos do cenário paulista e paulistano: apresentações de novos improvisadores do Circuito de Improvisação Livre de São Paulo, lançamento de discos, shows e afins. O site também traz resenhas sobre os grandes álbuns que marcam a recente história da improvisação livre, abordando criadores como Evan Parker, Peter Broztmann, John Zorn e seus similares. Confira clicando na imagens ao lado, do legendário álbum Topography of the Lungs!!!
Também, está acontecendo um movimento bem interessante formado por músicos que atuam com a livre improvisação aqui em São Paulo. Trata-se do
Circuito de Improvisação Livre
, com site também no ar, o SP Impro. O circuito se dá através da produção e realização de performances de Improvisação Livre, viabilizando espaços de interação musical aos interessados nesta arte. O Projeto em andamento preza pelo desenvolvimento de um grupo de trabalho que atua no exercício e na divulgação da arte da Improvisação Livre, tendo, além de apresentações espalhadas por casas e clubes da cidade, encontros regulares no Tendal da Lapa (sala5 - todas as quintas feiras), na Rua Guaicurus, 1.100 - Lapa - São Paulo. Clique na imagem abaixo para acessar e ficar por dentro dos concertos!!!